Seed lists were sent out in April, June and September 2017.
The next list is scheduled for April 2018
Note: this scheme is normally restricted to Members of the Society, although from time to time we may offer surplus seed to a wider audience.
Seed lists are sent out with or announced in the Journal whenever fresh seed becomes available throughout the year.  The seed provided is usually from carefully pollinated plants already in members´ collections or as permitted material collected directly from habitat.
Why grow from seed?
Plants raised from seed provide the grower with a far better understanding of the richness and diversity within a species and enable collections to be enlarged and improved relatively quickly and cheaply.  Several good collections of Haworthias are in the process of being built up by members around the world, largely from seed provided via the Haworthia Society.
These collections will have the potential to ensure the continued survival and availability of the species. Conservation is integral to the Society´s philosophy and raising plants from distributed seed is an excellent conservation friendly method of helping to preserve the gene pool of these plants, some of which are becoming increasingly endangered in the wild.
Do you have spare seed?
Then contact Les our seed distributor to see how you could contribute to the scheme,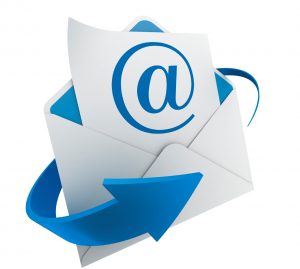 Our October 2016 seedlist:

Haworthia arachnoidea var. arachnoidea RK67 (OL) Sold Out
Haworthia emelyae var. comptoniana (OL) Sold Out
Haworthia emelyae var. major, GT Waterval (OL) Sold Out
Haworthia truncata, from plants in cultivation (ND) Sold Out
Haworthia pygmaea var. pygmaea Type Location, Great Brak (OL) Sold Out
Haworthia pygmaea var. argenteo-maculosa GM448 (OL) Sold Out
Haworthia pygmaea var. dekenahii (OL) Sold Out
Tulista pumila (BH) from plants in cultivation Sold Out
Aloe (Aloidendron) dichotoma (T&MS) Sperrgebiet Farm,10km S of Springbok, N Cape Sold Out
Aloe littoralis (LP) Bullsport Farm, Naukluft, Namibia Sold Out
Gasteria armstrongii x G. pillansii F2, (LP) Sold Out
Gasteria baylissiana x G. armstrongii F2, (LP) Sold Out
Gasteria nitida ex Jeffrey's Bay open pollinated (LP) Sold Out
Agave parviflora (SB) from plants in cultivation Sold Out
Pot luck Haworthia from Aug. list (not enough of each to list individually) Sold Out
IB06990 – H. aristata (lapis) – just NNE of Modderfontein (IB) Sold Out
DMC03917 – H. bolusii – Graaff-Reinet (IB) Sold Out
DMC02071 – H. bolusii – 17 km N of Graaff-Reinet (IB) Sold Out
DMC08250 – H. cooperi var. gracilis (venetia) – 2 km E of Hankey (IB) Sold Out
DMC08564 – H. cooperi var. isabellae – 1.5 km W of Hankey (IB) Sold Out
IB06523 – H. cooperi var. isabellae – 2 km N of Hankey (IB) Sold Out
MBB6801 – H. cooperi var. isabellae – Milton, SW of Hankey (IB) Sold Out
IB13709 – H. cooperi var. isabellae (bathylis) – Quagga (IB) Sold Out
DMC11214 – H. cooperi var. minima (cummingii) – Trefu, SES of Committees Drift (IB) Sold Out
IB13706 – H. cooperi var. picturata – Skoonuitsig, 12 km N of Patensie (IB) Sold Out
MBB6892 – H. cymbiformis var. incurvula – NE of Roff's Rock, foot of Pluto's Vale, N of the road (IB) Sold Out
MBB6587 – H. decipiens (exilis) – NW of Die Bordjie, S of Baroe (IB) Sold Out
IB08929 – H. decipiens / cooperi var. viridis (pellucida) – Waaipoort, NE of Steytlerville (IB) Sold Out
IB06573 – H. decipiens var. virella (delicata n.n.) – N of Kampherspoort (IB)Sold Out
EA1160 – H. decipiens var. xiphiophylla – W of Coega, NE of Port Elizabeth (IB) Sold Out
IB08520 – H. decipiens var. xiphiophylla (kammaensis n.n.) – Rietfontein, N-entrance of Grootpoort (IB) Sold Out
VDV973 – H. decipiens var. xiphiophylla (flavida) – S of Darlington Dam (IB) Sold Out
JDV90-022 – H. emelyae (breueri) – E of Sandkraal, 19 km N of Riversdale (IB) Sold Out
IB08728 – H. pygmaea – Duinzicht, Mossel Bay (IB) Sold Out
H. transiens – De Vlugt, Klein Plassie Rivier (IB) Sold Out
Gasteria tukhelensis (selfed, probably) (RG)
Aloe hardyi (selfed, probably) (RG)